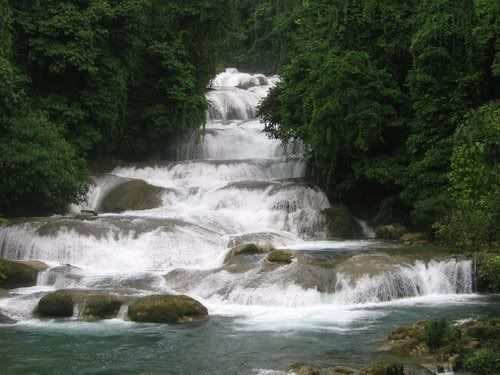 The highest waterfall in the country is the 388-meter-high Aliwagwag Falls, in Cateel town, Davao Oriental province. The cascade has 13 rapids and looks like a stairway with 84 steps of varying heights.

The second highest waterfall is located in Barangay Rogongon, 54 kilometers from Iligan City. Limunsudan Falls, a two-tiered fall, has a combined height of 870 feet. Its lower cascade alone measures 400 feet, higher than the entire height of Maria Cristiana Falls.

Maria Cristina Falls, also in Iligan City (Lanao del Norte), towers at 320 feet. Also known as the "Mother of Industry", Maria Cristina Falls supplies 80 percent of the total energy requirement of the Mindanao region. Another breathtaking waterfall in Iligan City is the Tinago Falls, located 13 kilometers from the city proper. As its name implies, this 420-foot waterfall lies hidden in a deep ravine. The world's highest waterfall is the Angel Falls in Venezuela. As a tributary of Caroni River, this waterfall has a total elevation of 3,281 feet.